With its robot head, MiniTOUCANGO takes place on the dashboard and becomes the driver's little companion.
Using its high-speed sensor, it scans 68 points on the driver's face 60 times per second, detecting the first signals of drowsiness and distraction while driving.
With its data fusion technology, the MiniTOUCANGO combines facial signals with driving environment signals present in the unit such as speed, location, type of road, journey time, and time of day. day or night. MiniTOUCANGO will thus assist the driver in real time behind the wheel by progressive audio and visual alerts, emitted by the box.
MiniTOUCANGO is smart and connected. It offers 5 (five) levels of drowsiness to the driver through predictive sound alerts and progressive color levels. MiniTOUCANGO also presents two levels of distraction; abnormal loss of gaze on the road and excessive use of the smartphone.
MiniTOUCANGO supports the driver with 5 levels of drowsiness alerts while driving with progressive audio and visual alerts. Thanks to MiniTOUCANGO, the driver knows he is supported and secure, especially on long journeys and night journeys where the risk is very high.

MiniTOUCANGO warns of the risk of distracted driving by an audible and visual alert in the event of sudden abnormal loss of a glance at the road. The driver is thus aware of the risk taken behind the wheel in the event of distraction and can thus avoid an accident.
How does MiniTOUCANGO work?
TOUCANGO by Innov+ has developed and patented embedded software based on a model for facial recognition of driver emotions. The facial recognition is based on a model which follows 68 points of the face 60 times per second to deduce behavioural anomalies by a change of the face such as yawning, the holding of the head, the direction of the look, the change of rhythm ocular or dilated pupils.
The device analyses the driver's alertness in real time. The NIR optical sensor tracks the movement of the driver's eyes, even when wearing glasses and sunglasses.
The box is connected. It thus makes it possible to create a community of vigilant drivers and to put Big Data vigilance data for the benefit of road safety.
The MiniTOUCANGO device is based on a Big Data vigilance platform associated with algorithms around an artificial intelligence which is embedded in the MiniTOUCANGO device on vehicles, allowing our alerts to be predictive and adapted to environmental and personal conditions.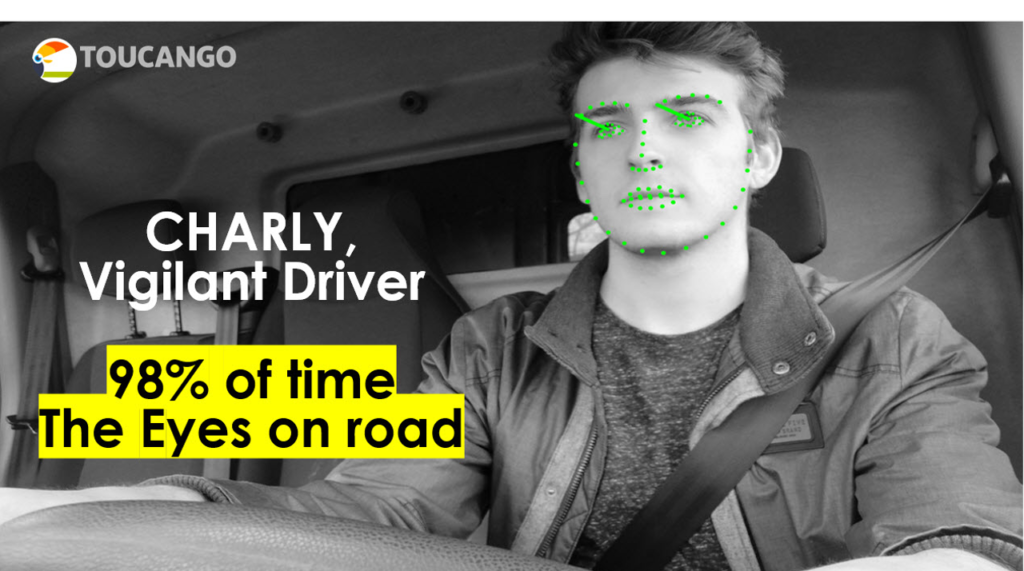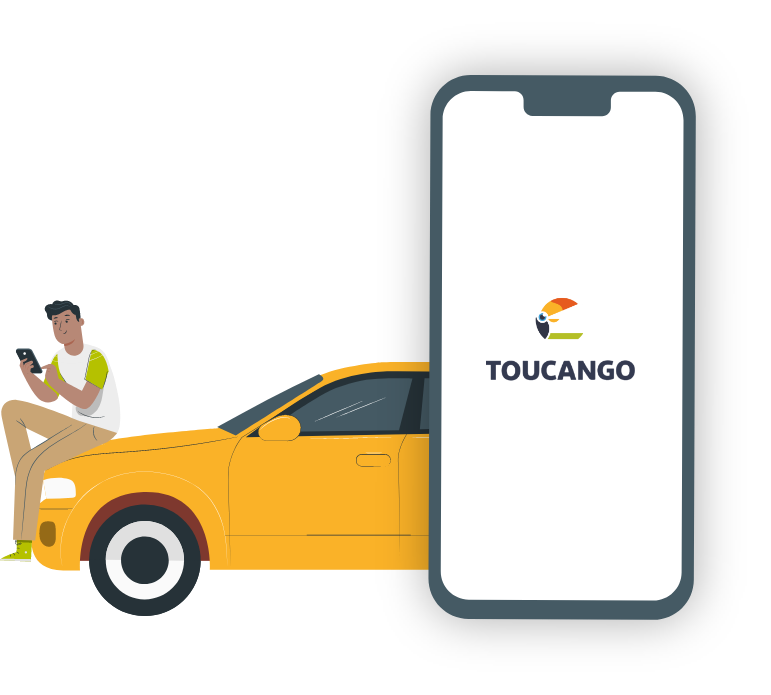 APP MiniTOUCANGO is coming soon …