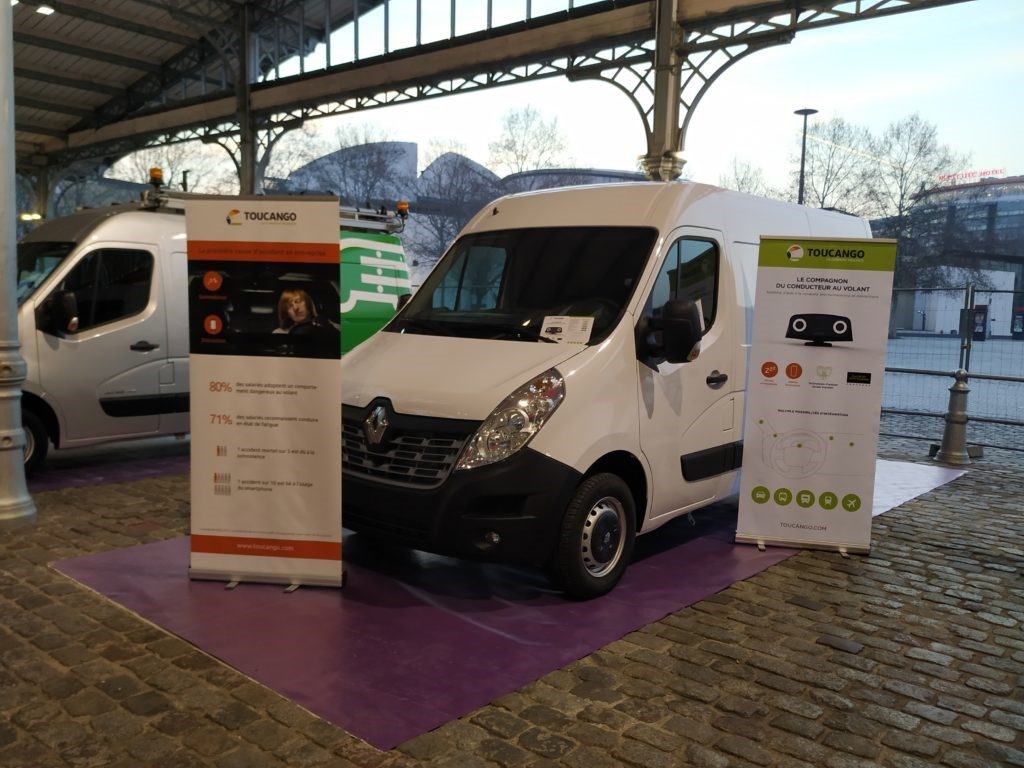 TOUCANGO makes the show on a RENAULT MASTER vehicle
The MiniTOUCANGO integration concept on a RENAULT MASTER vehicle
The French start-up Innov + presented at the PARIS FLOTAUTO Automotive Show 2019 its MiniTOUCANGO concept of driving assistance with a specific integration on the RENAULT MASTER vehicle.
A real concept for evaluating the reactions of visitors to the show, TOUCANGO and RENAULT TECH together prepared an integration of the DMS function on the amount of the windshield in order to promote rapid and efficient integration of the driver assistance function. anti-drowsiness and distraction while driving.
The windshield or A-pillar location makes it possible to insert the optical sensor necessary for analyzing the driver's face and its electronics, with the advantage of a robust, rapid installation without impacting the aesthetics of " a dashboard, of a vehicle often rented in a company.
Feedback from visitors to the show looks promising, the future will tell if this concept becomes reality.