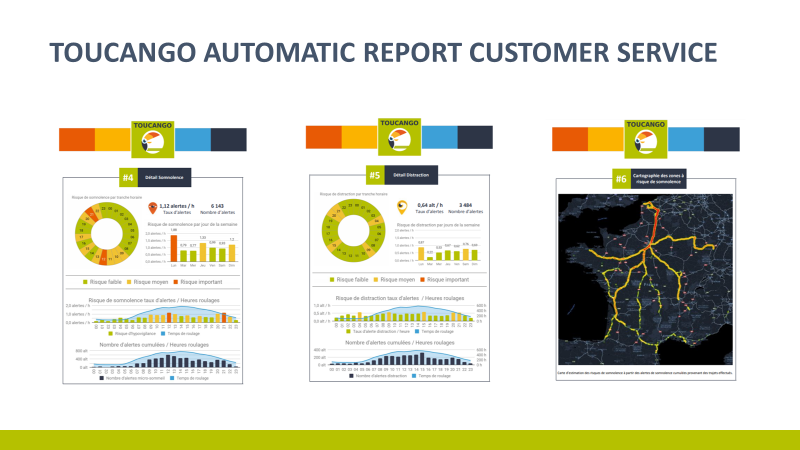 TOUCANGO automates its customer risk reporting service
TOUCANGO is advancing in its services proposal and offers its customers to receive automated reports.
Sending a weekly report to the security manager.
At the request of its fleet management customers, and in particular the QSE Managers in charge of business risks and in the light of recent GDPR conditions, TOUCANGO offers its customers an automated dispatch service in the form of an Infographic of the risks and alerts issued by Toucango boxes installed at the customer's site or supported by the QSE person administered.
The client receives an email every week with a PDF document in which two pages are offered, one page related to drowsiness and the second to distraction.
The safety manager can thus assess whether the risks are present, upwards or downwards, rather Monday or Friday, morning or afternoon without knowing which driver is hypovigilant. The customer can thus take actions to exchange internally on the risk measured and try to reduce it week after week.