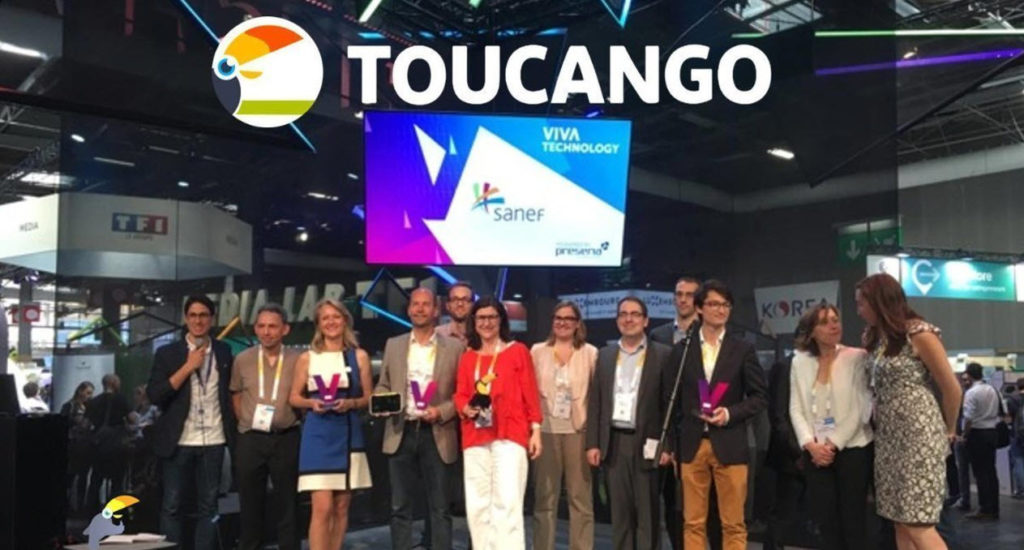 TOUCANGO winner at VIVATECH 2018 of the SANEF Pitch Contest.
TOUCANGO winner at VIVATECH 2018 of the Pitch contest SANEF
TOUCANGO is proud to have won this award organized by SANEF at the 2018 Paris VIVATECH international fair.
TOUCANGO and SANEF have decided to carry out a vigilance study on part of the SANEF vehicle fleet on "patrol vehicles" responsible for monitoring motorways in the SANEF network which operate 24 hours a day, 7 days a week, in order to " assess the risks of drowsiness of their employees behind the wheel.
A second experimentation agreed to evaluate potentiel synergies in motoroway road areas at risk of drowsiness that have been identified thanks to the community of drivers equipped with TOUCANGO devices.